Chang Noi Thai
100 Stuyvesant Pl, Staten Island, NY 10301
Order now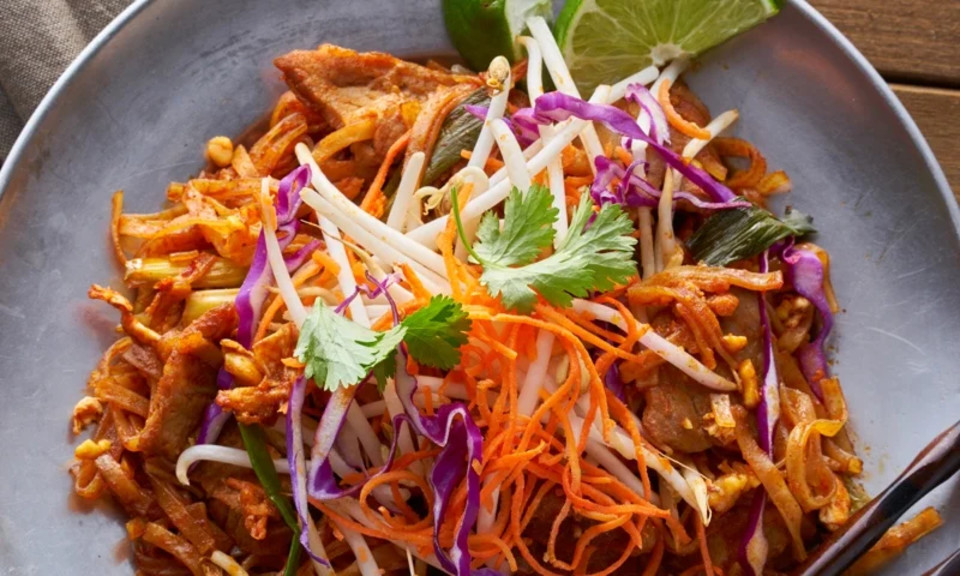 Gabrielle
I love this place, the food is delicious, the service is friendly and I just wish they delivered (a little) further distance. I used to order all the time from my old apartment and now I'm a few more mins away and I don't get to have it as much.
Damita
Due to allergies, there are certain ways my food has to be prepared and they get it right every time.! The food is great, service is impeccable and worth the delivery minimum. Sy
Adam
Easily the best Thai food on Staten Island. I've ordered from this place on several occasions and I've yet to find a dish I didn't like. Their drunken noodles are heavenly.
Michael
I order from here all the time. Food is always great. Order usually arrives early. Never had a problem with the order being incorrect.
Anna
Have ordered several times with different items. All has been really good but wish there was more variety of veggies with all dishes.
Brita
This place is the best Thai food on Staten Island and better then many places in Manhattan, I have loved everything after multiple orders. I have seen them making the Thai dumplings from scratch in the kitchen, they taste like dumplings I have gotten in Bangkok. Great flavors! Sometimes the stir-fried dishes are a bit too "kissed by fire" in the wok, but that has only happened a few out of many times.
Robert
Chang Noi is always on point and by FAR the best Thai food on Staten Island. The drunken noodles and Tom yum soup are my go to and they never disappoint. If I was going to have one criticism it would be that the spice levels could be inconsistent. Sometimes I order Thai spicy and its not that hot, and then other times Ill order regular spicy and it melts your face. Either way always delicious.
Douglas
Chang Noi is possibly one of my favorite places to order from through seamless although I do try to eat in house as much as possible. Very friendly staff and the food is absolutely top notch quality. I always recommend this place to my friends and coworkers.
Kyara
Placed a very large order and the food was tasty as always and was ready for pickup when I arrived

Love the drunken noodles and the pan thai, decent sized portions but I've notice you get more food when you dine in rather than take out
Lee-Mon
Loved the quality of the food!!! The Thai iced tea and curry puffs are my favorite! So nice to have a duck option near home as well. Makes me feel like I'm eating out in the city. Definitely a new go to spot and order out spot!
About us
Asian, Dinner, Lunch Specials, Thai
Today

Delivery: 11:30 AM - 4:00 PM

Takeout: 11:30 AM - 4:00 PM

Delivery

Monday:

11:30 AM - 4:00 PM

Tuesday:

11:30 AM - 4:00 PM

Wednesday:

11:30 AM - 4:00 PM

Thursday:

11:30 AM - 4:00 PM

Friday:

11:30 AM - 4:00 PM

Saturday:

11:30 AM - 4:00 PM

Sunday:

11:30 AM - 4:00 PM

Takeout

Monday:

11:30 AM - 4:00 PM

Tuesday:

9:00 AM - 4:00 PM

Wednesday:

11:30 AM - 4:00 PM

Thursday:

11:30 AM - 4:00 PM

Friday:

11:30 AM - 4:00 PM

Saturday:

11:30 AM - 4:00 PM

Sunday:

11:30 AM - 4:00 PM